silly pinterest postings
Me: I think it was something like, 'nothing tastes as good as skinny feels'. but if you think about it... it's pretty true, right?
PC: I don't know. you've eaten a lot of ice cream...
Live Below the Line - →
Live on $1.50 a day for 5 days to change the way people in the US think about extreme poverty - and make a huge difference.
BMI & Women
"A  paper published last year in the Journal of Political Economy actually tried to quantify the trade-off that husbands make between beauty and brains when choosing a mate. Using longitudinal survey data on married American couples, it found that women can compensate for two additional units of body mass index  with one more year of education. In other words, it's all right for women to be...
"This isn't fucking Building Science."
– MS, during group crits in studio
1 tag
the end is near
Flights purchased for March 21-27.  LAX -> MDW -> LAX.  one last time.
Jobs
MC: I didn't do anything (academic) today
me: ya well, me either. whats your point?
MC: well, career fair is this week and since I don't have an acceptance to law school handy I'm kind of trying to start my career
1 tag
The Next Chapter…
I always thought I could hide this secret. Football was my escape, my purpose, my identity. Football hid my secret, gave me more joy than I could have ever imagined… I will always be thankful for my career. I will remember Beijing, The MLS Cup, and most of all my teammates.  I will never forget the friends I have made a long the way and the friends that supported me once they knew my secret.   ...
Romantecdotes Vol 1: This stays between us
10 short stories of romance and heartbreak from the lives of five friends and writers in their early twenties. Everything from childhood crushes to college courtship and online dating. Attempts to learn from what is funny, and what still hurts.   ...
"Best friend isn't a person, Danny, it's a tier."
– MK, The Mindy Project
LineByLinePosters →
Handwritten portrait card of Martin Luther King Jr. comprised entirely out of an incomplete rendition of his landmark speech beginning at "I Have A Dream…"  Done originally with black ink on layout bond. This reproduction is offset printed on card stock 5" by 7" The piece was made by sitting down and writing out each word with a pen, line by line, down the page and...
Today, I withdrew from the first law school that...
ME: Just withdrew from XXXX
JC: Nice. Did some dumbo slice out there in the world a major solid
ME: Hoping that karma will translate into a YYYY acceptance.
JC: Lol ya!
Hacking MC's Facebook (mass email)
Me: Please still love me :)
MC: But we do?
Me: sounds like someone hasn't checked facebook yet
KM: MC, you do have some damage control to do. Your friends who are twilight fans may never forgive you.
MC: LORI FREAKING CHEN
"the thing is, I've never met an architecture major before… is it..."
– JC, my brother upon reading an article about the most hated college majors
Girls Night
MC to NM: I wonder if we would have been friends or even met each other if we didn't meet in Ballroom Dance freshman year....
Me: ummmm guys. (pointing to MC), I met you during the new architecture student luncheon and (pointing to NM) I screwed over your roommate freshman year. Boom. Connection.
Nate Silver | Reddit AMA
QUESTION: As an Econ major, how did you gain your statistics background? NS: Mostly from trying to win my fantasy baseball league and my NCAA tournament pool. http://www.reddit.com/r/IAmA/comments/166yeo/iama_blogger_for_fivethirtyeight_at_the_new_york/
Texts With My Brother
JC: You coming home soon?
Me: Yes. Leaving store now.
JC: Oh okay. just wondering. thought you died or worse stayed enough alive to have still a stake in the inheritance.
I JUST GOT INTO LAW SCHOOL.
boom
my brother, the joker
JC: LOL just realized that if I drop my Russian major I can graduate in the spring. LOL we would be both graduating the same time LOL. and id still have 2 majors LOL. maybe we really are twins
ME: The amount of "LOL" used in your email is inversely proportional to the happiness I feel having my younger brother graduate with me.
JC: im still chuckling just thinking about it
ME: har har har
Late Night at SAL
Me: NOE (mistyping the extra E)
MC: is that like NO + HOE ?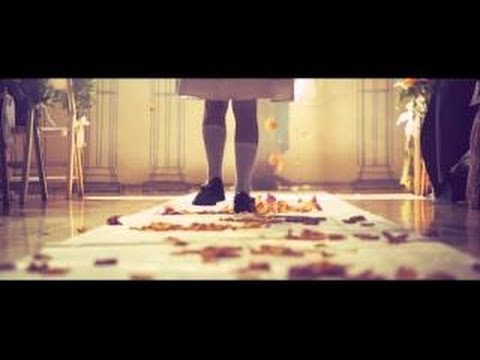 Throwback: Legally Blonde
WH: You're not smart enough, sweetie.
EW: Wait, am I on glue.... or did we not get into the same law school?
WH: Yeah, but--
EW: But what? We took the same LSATs...and we're taking the same classes.
WH: I know, but come on, Elle, be serious. You can do something more valuable with your time.
EW: I'm never going to be good enough for you, am I?
Tag Team BURN
Me: MC would break the machine if she got on the scale
NV: No, we would just need to get two for her
"…having people cut into thanksgiving day to shop, cmawn. to be fair, it's..."
– my brother, JC, regarding Black Friday.  An ivy league econ major at its best.